Dancing with the Stars 2016 elimination sadly ousted two celebrity dancers and their professional pairings during Tuesday night's live results show on the ABC Network.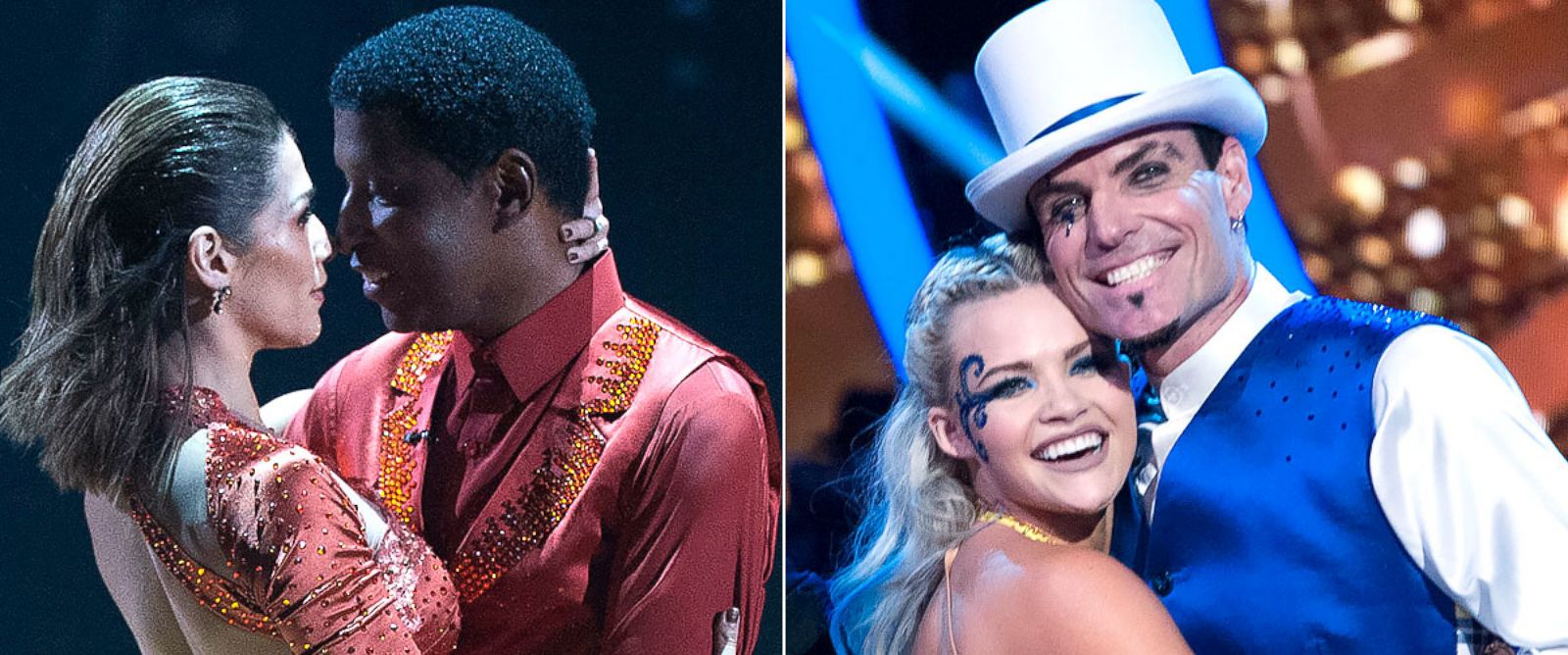 Singer and producer Kenny "Babyface" Edmonds and his professional dance partner Allison Holker were eliminated from Dancing with the stars Season 23 as well as former rapper and The Vanilla Ice Project star Vanilla Ice (formally known as Robert Van Winkle) and his professional dance partner Witney Carson.
Babyface and Vanilla Ice will make it the third and fourth celebrities to be sent home respectively. The Dancing with the stars 2016 elimination on Tuesday's night show was based on the combination of the Dancing with the Stars judges scores and also the home viewer votes that was received during Monday night's Cirque Du Soleil performance on the TV Show.
Following his ouster at the Dancing With The Stars 2016 Elimination from the TV Show, Babyface said…
"I look at it this way: I got a chance to come out and dance for my mom. And my mom is proud today that I even came here. I did the foxtrot, I did the jive, I did the Argentine tango. I don't know what the hell it was I did last night, but I had an amazing time,"
His statement sparked a big laugh from the audience. Babyface also said the following about his dance partner….
"Allison has been amazing. She's taught me so many things, and I want to say that this experience, it's an amazing experience, learning to dance with everyone. The family here is amazing… I just want to thank everybody and thank all my fans." 
Upon learning of his elimination, Vanilla Ice explained that his time on TV Show Dancing with the Stars was "magical" overall. He said…
"It's a magical experience. I love it; it's great. Dancing makes you happy, and this is just a happy experience." 
And about Whitney his dance partner, he said…
"I'm honoured to be here, and I appreciate all the fans and the people. It's magical, but I appreciate [Witney] more than anything." 
Witney also called Vanilla Ice "the most hardworking man" she's ever met in her "entire life." She also said that despite his gruelling concert schedule, he made the show and she a top priority.
During Tuesday night's one-hour results show, backstage footage from the most recent performance on the reality TV Show was featured. A guest musical performance, DWTS professionals taking the dance stage, and also an adorable marriage proposal from Sasha Farber to his long-time girlfriend Emma Slater was also featured.
Next week on the show, the remaining Dancing with the stars contestants will get to share some personal and memorable stories about their lives so their fans can learn more about them on a deeper level.