Survivor Millennials vs. Gen X castaway Paul Wachter was the next TV player to be voted off his Takali (Gen X) tribe during Wednesday night's broadcast on the CBS Network.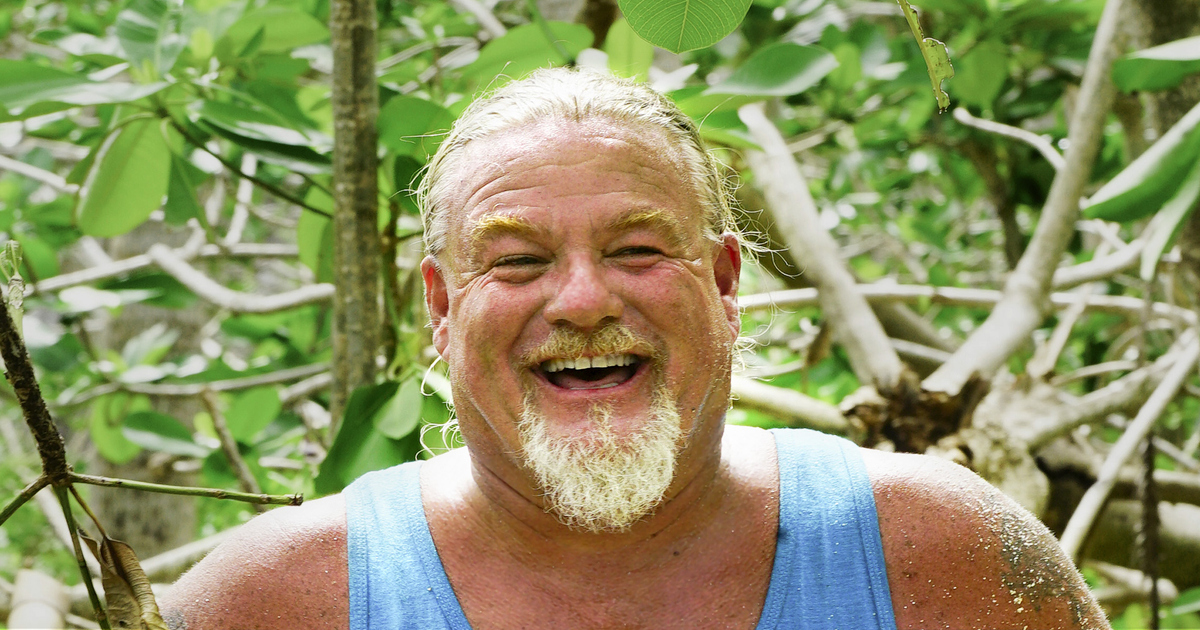 Paul Wachter, a 52 years old boat mechanic from Sugarloaf Key, FL, became the third survivor contestant to be voted out of Survivor Season 33 at the reality TV game's third Tribal Council session.
The Gen X tribe had to vote one of their team members off after losing the game's third Immunity Challenge to the Vanua (Millennials) tribe. This resulted in their second trip to the Tribal Council.
Following his elimination, Paul said he was completely "blindsided 150 percent" by his elimination from the game since he had been anticipating Ciandre "CeCe" Taylor's to be voted off instead.
Following his ouster, Paul said….
"Apparently somebody played better than I did, and I'm still kind of in shock trying to figure out who voted for me and what happened," Paul admitted in his final words. "When I got sick, it was pretty scary. Survivor has been a great experience for me. At 52 years of age, I've been through a lot in my life and I would say this rates up there with number one." 
After the Tribal Council which lead to Mari Takahashi going home, Zeke and Adam felt betrayed by Will and Hannah. The pair also realized they were at the bottom in their tribe since they had been the only people to write down Figgy's name.
Hannah also assured Zeke that she had no intention of voting Mari out until Michelle asked her to trust the new plan at Tribal section. Zeke was however very upset and didn't want to talk to Hannah at all. Hannah told the cameras that she did what she thought was best for her game, which was to join the majority alliance with Figgy in it.
Adam also hated the fact that he had to play from the bottom of the tribe. But, he had hopes that he could work his way back up to the top.
Back at the Gen X tribe, David noted that himself, CeCe and Ken were at the bottom of the tribe. But he felt safe since he had found a hidden Immunity Idol.
Paul, on the other hand, had a new energy and spirit after a recent health scare. Ken told the cameras that Paul always talked a big game mostly about being an expert fisherman, but never pushing through in his actions. he also explained Paul was not providing or contributing for the tribe.
When it was time for the season's next Immunity Challenge, which will also serve as a Reward Challenge. The tribes were required to carry one heavy bag at a time over and under an obstacle and across a balance beam. And after separating the coconuts from sandbags, one player from each tribe will have to throw the sandbags to knock down large block-shaped puzzle pieces.
And once the puzzle pieces were knocked down to the ground, each tribe will have to race to re-assemble the puzzle. The tribe that wins would receive immunity as well as a reward which will be in the form of comfort like blankets, hammocks, pillows, candles and also two custom Survivor lounge chairs.
After winning the challenge, the millennials won immunity and also the reward. They asked the Survivor host Jeff Probst if they could make an exchange: the comfort for fishing gear. The Survivor host Jeff said that while comfort probably wouldn't buy them very much for fishing gear, Gen X tribe had also agreed to the exchange.
The Gen X tribe lost at this challenge, meaning that one of them will have to be voted off the tribe.
At Tribal Council, David told Jeff the TV game was helping him cope with his anxiety issues. CeCe was however very nervous since she had received three votes at the prior Tribal Council.
After the plans and alliances made, Survivor host Jeff revealed the votes in the following order: Paul, CeCe, Paul, CeCe, Paul, CeCe, Paul, and Paul.
The third episode of the TV Show's closing credits later showed that Bret, Paul, and Chris voted for CeCe, while David, Ken, CeCe, Jessica, Sunday and Lucy voted Paul out from the game.