The Bachelor season 21 star Nick Viall's 30 bachelorettes that will be competing for the Bachelor season 21 have been revealed by ABC.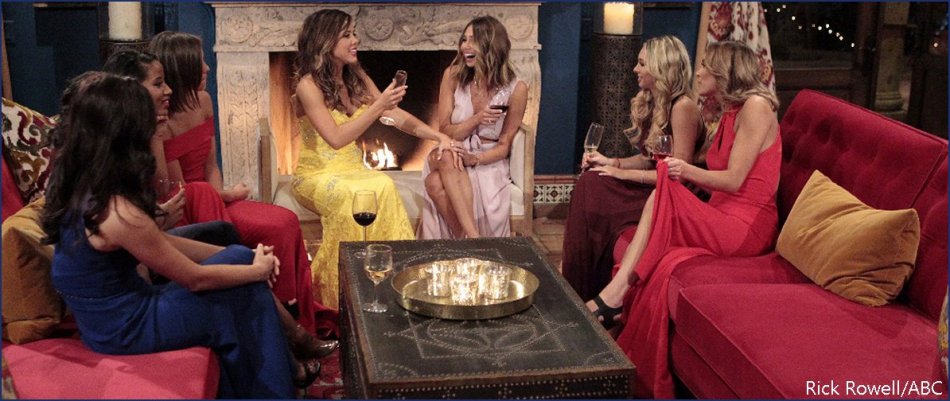 The Bachelor star Nick, will have to look for the woman of his dreams out of the 30 selection of bachelorettes when the Bachelor season 21 premieres Monday, January 2, 2017 at 8PM ET/PT.After former Bachelors Sean Lowe, Chris
Nick will be introduced to 30 beautiful and accomplished women after a visit from some Bachelor stars like former Bachelors Sean Lowe, Chris Soules and Ben Higgins to share dome advice with him.
Out of the 30 bachelorettes, they include a bachelorette who is a dolphin-loving woman, another is a successful businesswoman who runs her parents multi-million-dollar flooring empire, and another a bachelorette who is hiding a big secret about her past involving Nick. They is also a no-nonsense Southern belle who has already began plans on her big country wedding with Nick as the groom.
As the limo enters The Bachelor mansion in Los Angeles, Sarah Vendal, a bubbly school teacher, runs up the driveway in sneakers while Jasmine Goode is accompanied by the TV show's famous jeweler Neil Lane.
Another bachelorette Vanessa Grimaldi makes use of her multi-lingual skills in both Italian and French to impress Nick. Alexis Waters also shows off her exuberant side and goes on to reveals her quirky obsession by showing up in a dolphin costume, while and Elizabeth "Liz" Sandoz has a secret past with Nick which will force him to question her motives.
The party began once The Bachelor season 21 star Nick steps inside the mansion, and then he tries to give each lady the attention she deserves throughout the night.
Out of all 30 bachelorette, The Bachelor season 21 star finds "instant chemistry" with the "stunning" Vanessa, and just when they were about to share the first kiss of the season, Corinne Olympios a persistent bachelorette swoops in for the steal.
Another bachelorette Danielle Maltby then bonds with the Bachelor over their shared Wisconsin roots. But Nick ultimately decided to give the coveted First Impression Rose to "a breathtakingly beautiful bachelorette."
The cocktail party then concludes with the 21st season's first Rose Ceremony during which The Bachelor season 2 1 start Nick Viall must hand out roses to 22 lucky women, sending the rest packing.
The Bachelor Season 21 | The Bachelor Cast
Here is a list of the 30 bachelorettes competing on The Bachelor Season 21 edition:
– Alexis Waters, a 23-year-old aspiring dolphin trainer from Secaucus, NJ
– Angela Amezcua, a 26-year-old model from Greenville, SC
– Astrid Loch, a 26-year-old plastic surgery office manager from Tampa, FL
– Briana Guertler, a 28-year-old surgical unit nurse from Salt Lake City, UT
– Brittany Farrar, a 26-year-old travel nurse from Santa Monica, CA
– Christen Whitney, a 25-year-old wedding videographer from Tulsa, OK
– Corinne Olympios, a 24-year-old business owner from Miami, FL
– Danielle "Lo" Lombard, a 27-year-old small business owner from Los Angeles, CA
– Danielle Maltby, a 31-year-old neonatal nurse from Nashville, TN
– Dominique Alexis, a 25-year-old restaurant server from Los Angeles, CA
– Elizabeth "Liz" Sandoz, a 29-year-old doula from Las Vegas, NV
– Elizabeth Whitelaw, a 24-year-old marketing manager from Dallas, TX
– Hailey Merkt, a 23-year-old photographer from Vancouver, British Columbia, Canada
– Ida Marie DeLosSantos, a 23-year-old sales manager from Harlingen, TX
– Jaimi King, a 28-year-old chef from New Orleans, LA
– Jasmine Brown, a 25-year-old flight attendant from Tacoma, WA
– Jasmine Goode, a 29-year-old pro basketball dancer from San Francisco, CA
– Josephine Tutman, a 24-year-old unemployed nurse from Santa Cruz, CA
– Kristina Schulman, a 24-year-old dental hygienist from Lexington, KY
– Lacey Mark, a 25-year-old digital marketing manager from Manhattan, NY
– Lauren Hussey, a 30-year-old law school graduate from Naples, FL
– Michelle Ramkissoon, a 24-year-old food truck owner from Los Angeles, CA
– Olivia Burnette, a 25-year-old apparel sales representative from Nashville, TN
– Rachel Lindsay, a 31-year-old attorney from Dallas, TX
– Raven Gates, a 25-year-old fashion boutique owner from Hoxie, AR
– Sarah Vendal, a 26-year-old grade school teacher from Newport Beach, CA
– Susannah Milan, a 26-year-old account manager from San Diego, CA
– Taylor Nolan, a 23-year-old mental health counselor from Seattle, WA
– Vanessa Grimaldi, a 29-year-old special education teacher from Montreal, Quebec, Canada
– Whitney Fransway, a 25-year-old Pilates instructor from Chanhassen, MN