Any night can be movie night. You can have fun when you watch movies together with your friends and loved ones. Are you having problems deciding which of the best movies on Netflix to watch?
There are huge collections of Netflix movies available, and the choice of choosing the best movies on Netflix can be quite overwhelming. Well, here is a list of some of the best movies on Netflix you can find, new arrivals, and some Netflix movies that have been streaming for a while that are worth a watch.
Best Movies on Netflix | Netflix.com
"Zootopia"
Directors: Byron Howard and Rich Moore
Writers: Jared Bush and Phil Johnston
Cast: Ginnifer Goodwin, Jason Bateman, Jenny Slate, Idris Elba, Nate Torrence, J.K. Simmons, Bonnie Hunt, and Octavia Spencer
Zootopia is a Walt Disney Animation Studios found and one of the best movies on Netflix. Zootopia proved to be an amazing delight and also a pleasant surprising hit both critically and commercially. While Zootopia is quite colorful and funny, it also passed an important message about bias and racial prejudice.
"Barry"
Director:
Vikram Gandhi
Producers:
Vikram Gandhi, Teddy Schwarzman, Ben Stillman, Dana O'Keefe
Cast: Devon Terrell, Ashley Judd, Jenna Elfman.
"Barry" portrays a key year in the youth of President Barack Obama. This drama is also one of the best Netflix movies streaming. In this drama, President Obama a Hawaii-raised student arrives at Columbia University in 1981 and juggles with his classmates, multicultural relatives, and also influences.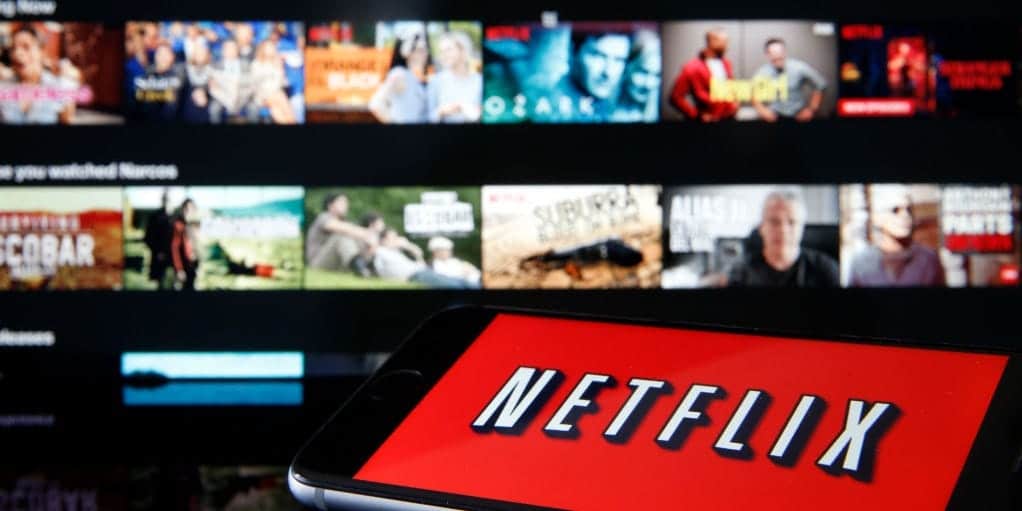 "Moonrise Kingdom"
Director: Wes Anderson
Writers: Wes Anderson and Roman Coppola
Cast: Jared Gilman, Kara Hayward, Edward Norton, Bill Murray, Frances McDormand, Bruce Willis, Jason Schwarztman, Bob Balaban, and Tilda Swinton
Moonrise Kingdom is a romantic film. This movie is one of the Netflix movies to watch. This Netflix movie encapsulates what it feels like to be young and also to be head-over-heels in love perfectly. While this Netflix movie is a delight to watch, there is also an undercurrent of sadness that runs throughout.
"13th"
Director: Ava DuVernayProducers: 

Ava DuVernay, Spencer Averick, Howard Barish

Writers: Spencer Averick, Ava DuVernay

Cast: Michelle Alexander, Cory Booker, Jelani Cobb, Angela Davis, Henry Louis Gates, Marie Gottschalk, John Hagan, Michael Hough, Van Jones, David Keene, James Kilgore, Bryan Stevenson, Nicholas Turner, Walter Cronkite

13th is one of the best movies on Netflix and also a new documentary. The Netflix movies consider the Constitution's 13th amendment in light of alleged "involuntary servitude" in today's prison industry.
"Back to the Future"
Director: Robert Zemeckis
Writers: Robert Zemeckis & Bob Gale
Cast: Michael J. Fox, Christopher Lloyd, Lea Thompson, Crispin Glover, and Thomas F. Wilson
Back to the Future is pure entertainment and one of the Netflix movies to watch this holiday. This movie Back to the Future can be said to be one of the best time travel Netflix movies ever made. This Netflix movie mix of nostalgia for the 1950s with a tinge of sci-fi.
"Saving Private Ryan"
Director: Steven Spielberg
Writer: Robert Rodat
Cast: Tom Hanks, Matt Damon, Tom Sizemore
This is also one of the best movies on Netflix and one of the best war movies ever made. Saving Private Ryan is a 1998 movie by Director Steven Spielberg. Tom Hanks, center, plays the role of an Army captain searching for a missing paratrooper behind enemy lines.
"Mascots"
Director:  Christopher Guest
Writers: Christopher Guest, Jim Piddock
Cast: Zach Woods, Wayne Wilderson, Sarah Baker
Mascots is a movie about the competitive world of mascots. In this Netflix movie, sports mascots reveal the peculiarities of their ultra-competitive world as they compete for the highest honor in their field.
"The Wedding Planner"
Director: Adam Shankman
Writers: Pamela Falk, Michael Ellis
Cast: Jennifer Lopez, Matthew McConaughey, Bridgette Wilson-Sampras | See full cast & crew
The Wedding Planner is a classic romantic comedy. In this movie, Jennifer Lopez and Matthew McConaughey fall in love with each other. Meanwhile, Lopez's character struggles with balancing her career as a wedding planner while McConaughey's character struggles with another love interest.
"The Little Prince"
Director: Mark Osborne
Writers: Irena Brignull (screenplay), Bob Persichetti (screenplay)
Cast: Jeff Bridges, Mackenzie Foy, Rachel McAdams
"The Little Prince," is a 2015 animated film about an old story. This Netflix movie is about a little girl who learns the story of "The Little Prince" from her elderly neighbor. This story unlocks her creativity and imagination along the way.
"Minions"
Director: Kyle Balda, Pierre Coffin
Cast: Sandra Bullock, Jon Hamm, Michael Keaton
The Minions from the "Despicable Me" movies are back for another thrilling experience. The Minions is a 2015 movie and is also one of the best movies on Netflix streaming. In this Netflix movie, Minions Stuart, Kevin, and Bob together with their legion went on a quest to find a master to serve. They are recruited by Scarlet Overkill, who is a supervillain alongside her inventor husband Herb. These evil villains have a plan to take over the world.
"Just Friends"
Director: Roger Kumble
Writer: Adam Davis
Cast: Ryan Reynolds, Amy Smart, Anna Faris, and Chris Klein
Actor Ryan Reynolds is an amazing action movie star and is also an incredibly talented comedic actor. Just Friends is also one of the best movies on Netflix you can choose from. Just Friends is a romantic comedy about a formerly fat teen, who ten years later is now trim and also a successful music producer. Here he also gets a chance to move out of the "Friends zone" with his high school crush. Just Friends even as a 2005 movie is still fun to watch and is considered one of the best Netflix movies to watch this holiday.
"Beasts of No Nation"
Director/Writer: Cary Joji Fukunaga
Cast: Abraham Attah, Idris Elba, Kurt Egyiawan, Jude Akuwudike, Emmanuel "King Kong" Nii, and Adom Quaye
Beasts of No Nation captures the journey of a young boy in an unnamed West African country who later became a child soldier following the horrific war in his country. Although this Netflix movie is one of those "cheery" movies on Netflix, it's an incredibly powerful piece of filmmaking.
"The Interview"
Director:  Seth Rogen, Evan Goldberg
Writers:  Seth Rogen, Evan Goldberg
Cast:  James Franco, Seth Rogen, Randall Park
The Interview is about Dave Skylark and his producer Aaron Rapoport who runs the celebrity tabloid show "Skylark Tonight". They landed an interview with a surprise fan, North Korean dictator Kim Jong-un and were then recruited by the CIA to turn their trip to Pyongyang into an assassination mission. This movie is one of the best Netflix movies you can choose from.
"Stardust"
Director: Matthew Vaughn
Writers: Matthew Vaughn and Jane Goldman
Cast: Claire Danes, Charlie Cox, Sienna Miller, Jason Flemyng, Mark Strong, Rupert Everett, Peter O'Toole, Michelle Pfeiffer, and Robert De Niro
Stardust is a romantic fairy tale directed by Matthew Vaughn. In this Netflix movie, Claire Danes plays the role of a star who falls to Earth. When she fell, she is found by a young man named Tristan (Charlie Cox). After their meet, it kicks off a series of adventures which includes Michelle Pfeiffer as a witch and Robert De Niro as a flamboyant pirate. Stardust is fun and one of the Netflix movies to watch anytime.
"Hoop Dreams"
Director: Steve James
Writer: Steve James and Frederick Marx
Hoop Dreams is easily one of the best sports documentaries of all time. This is one of the good movies on Netflix and directed by Steve James. This Netflix movie is about the story of two young men with hopes to become professional NBA players, and how difficult that dream is to achieve. This movie is an eye-opener, as it takes you into the ground zero of these lives and the hardship, and complications far beyond the neatly packaged narratives that sport stories usually sell us.
"Sing Street"
Director/Writer: John Carney
Cast: Lucy Boynton, Maria Doyle Kennedy, Aidan Gillen, Jack Reynor, and Kelly Thornton
Sing Street is sure to give you that pure feel-good vibe this holiday season. This is also one of the best movies on Netflix, an 80s-set musical/coming-of-age story from Once and Begin Again filmmaker John Carney. Sing Street follows the story of a young Irish boy who starts a band in order to impress a girl. This movie is a story about young love and also about discovering who you are while not shying away from the harsh realities of real life.