With the rise of various streaming platforms, Apple entered the music streaming industry with its own unique offering – Apple Music. This article explores the history, features, and benefits of Apple Music. And also highlights its ability to revolutionize the music streaming experience.
Brief History of Apple Music
Apple Music made its debut in June 2015. Stemming from Apple's acquisition of Beats Music in 2014. This acquisition brought together the expertise of both companies to create a powerful streaming service that would resonate with music enthusiasts worldwide. Since its inception, it has continued to evolve and improve, solidifying its position as a leading player in the music streaming industry.
Overview of Apple's Entrance into the Music Streaming Industry
As a tech giant renowned for innovation, Apple recognized the increasing demand for music streaming services. And sought to enhance the music experience for its users. By venturing into the music streaming industry, Apple aimed to provide its loyal customer base with seamless integration of music into its Apple ecosystem.
Read Also: Spotify – How Spotify Changed the Way You Listen to Music
Understanding Apple Music
What is Apple Music?
This is a subscription-based music streaming service. It offers millions of songs from a vast range of artists and genres. It provides subscribers with an extensive library of music to choose from, right at their fingertips.
Available subscription options and features: There are several subscription options to cater to different user preferences. Users can choose between individual, family, and student plans, each with its own set of benefits. The individual plan allows access to the full catalog. While the family plan enables up to six family members to share a single subscription. The student plan offers a discounted rate for students enrolled in eligible educational institutions.
Compatibility with various devices: One of the significant advantages is its compatibility across a wide range of devices. Whether you're using an iPhone, iPad, Mac, PC, or even an Apple Watch, you can enjoy seamless access to your favorite tracks on any device. This cross-platform functionality ensures that you can enjoy the service wherever you go.
Apple Music vs. Competitors
When comparing Apple Music to its competitors like Spotify, there are notable differences that set it apart. While Spotify may have gained popularity earlier, Apple Music offers a unique set of features and benefits that cater specifically to Apple device users. From its seamless integration with existing Apple services to its curated playlists and exclusive content. It also stands out as a compelling option for music lovers.
Unique selling points of Apple Music: One of the significant advantages is its integration with the Apple ecosystem. By seamlessly syncing with other Apple devices and services, users are provided with a holistic music experience. Additionally, Apple Music's personalized recommendations and curated playlists enhance the overall user experience, helping users discover new music tailored to their taste.
Discovering Music on Apple Music
An advanced algorithm and personalized recommendations are employed. This helps to suggest music to users based on their listening habits and preferences. With its "For You" section, users can find a curated list of tracks and playlists tailored to their music taste, making exploration and discovery a delight.
Explore by genre, mood, and activity: Apple Music offers a diverse range of genres, moods, and playlists to suit any occasion or activity. Whether you're looking for upbeat tunes to energize your workout or calming melodies to relax after a long day, you are covered. The ability to explore music based on different criteria ensures that there's always a playlist that matches your current mood or activity.
Finding and following favorite artists: For music enthusiasts, the ability to connect with their favorite artists is crucial. Users can follow their preferred artists. And keep up with up-to-date releases, exclusive content, and behind-the-scenes glimpses. This direct connection with artists enhances the overall music streaming experience.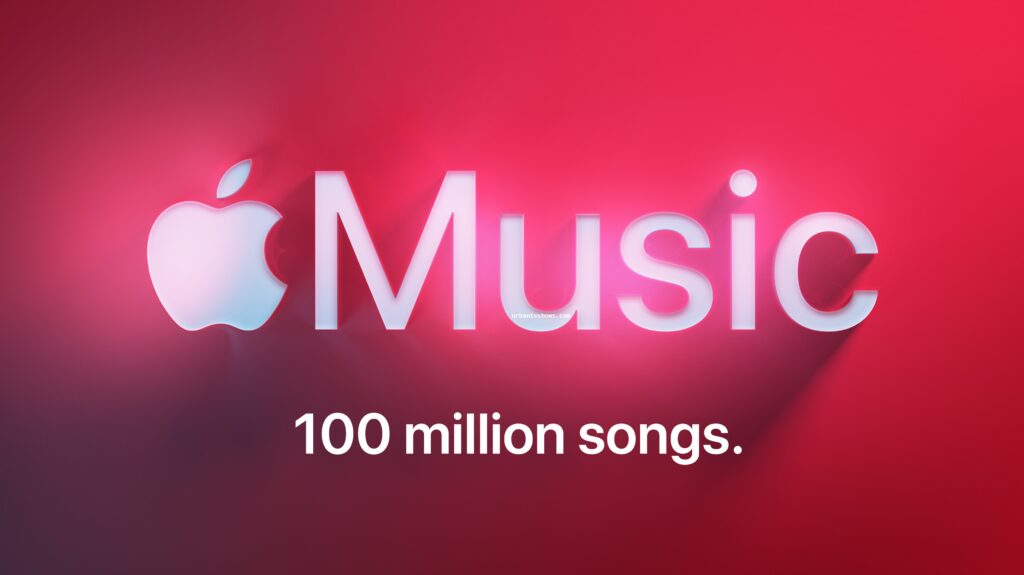 Apple Music Radio
At the heart of Apple Music's radio offering is Beats 1. This is a 24/7 global radio station that broadcasts live shows from renowned DJs and artists. Beats 1 brings a unique blend of music, interviews, and cultural insights from around the world. Making it a vibrant hub for music lovers.
Specialized radio stations and live broadcasts: In addition to Beats 1, it offers a diverse collection of specialized radio stations catering to specific genres, moods, and themes. These stations provide a curated selection of tracks and live broadcasts, allowing users to explore beyond their usual preferences and discover new sounds.
Exclusive interviews and behind-the-scenes content: A standout feature of Apple Music's radio offering is the exclusive interviews and behind-the-scenes content it provides. Through these interviews, music enthusiasts can gain deeper insights into the creative process of their favorite artists. And also enjoy exclusive content that goes beyond the music itself.
Read Also: Tubidy Mp3 Download – Tubidy Mobi
Apple Music Originals
Apple Music Originals offer users access to exclusive content such as documentaries, live performances, and interviews with artists. These original productions provide an immersive and unique viewing experience. And allows users to delve deeper into the music they love.
Collaborations with artists and filmmakers: There are collaborations with renowned artists and filmmakers to create engaging and captivating content. This collaboration results in unique projects that celebrate music and its impact on culture. And also further enriches the music experience.
Offline Listening and Downloads
Apple Music allows users to download their favorite songs, albums, and playlists for offline listening. This feature comes in handy, especially when you're in an area with limited internet connectivity, ensuring that your music is always available at your fingertips.
Managing offline content and limitations: While downloading songs for offline listening is a convenient feature, it's essential to manage the storage space allocated to offline content. Apple Music provides options to manage and clear downloaded content, ensuring that you can optimize your device's storage efficiently.
Accessibility Features of the App
Apple Music is committed to accessibility and provides various features to enhance the experience for visually impaired users. Features like VoiceOver enable users to navigate and interact with the app seamlessly. And also ensures that everyone can enjoy the music streaming experience.
Subtitle and lyric support for hearing-impaired users: To cater to hearing-impaired users, Apple Music offers subtitle and lyric support for music videos and selected tracks. This inclusion ensures that everyone can fully engage with the content and lyrics, making the music experience more inclusive and enjoyable.
Read Also: Soap2day – How to Watch a Movie on Soap2Day
Family Sharing and Apple Music
The family sharing option allows up to six family members to share a single subscription. This can significantly reduce the costs for households with multiple music enthusiasts. This feature fosters a shared music experience. And also allows everyone in the family to enjoy and discover their favorite tracks together.
Parental control settings and limitations: To ensure age-appropriate content, there is an offer for parental control in the settings. Parents can set restrictions and limitations for their children using the app. This ensures that they have a safe and controlled music streaming experience.
Collaborative Playlists and Social Features
Apple Music provides an exciting social feature that enables users to create and share collaborative playlists with their friends. This collaborative nature allows for shared music discovery and creates a sense of connection and shared experiences among friends.
Social media integration and sharing capabilities: With social media integration, users can easily share their favorite tracks, playlists, and music moments across various social platforms. This integration enhances the music discovery process by facilitating conversations and recommendations among friends and followers.
Personal Music Library Integration
There is an option provided for users to import and integrate their existing music library seamlessly. This integration ensures that your personal music collection is readily available within the app. And this makes the transition to the streaming service smooth and convenient.
Syncing across multiple devices: The ability to sync your music library across multiple devices is a significant advantage. Whether you're switching between your iPhone, iPad, or Mac, your music remains in harmony, ensuring a seamless listening experience.
Read Also: What is TikTok? – How to Download Tik Tok App
Apple Music and Podcasts
Apple Music incorporates its podcasts into its streaming service. And this makes it a convenient one-stop shop for both music and podcasts. This integration allows users to explore and enjoy their favorite shows and audio content without the need for additional apps.
Podcasts available on Apple Music: There is a vast selection of podcasts covering a broad range of topics and genres. From educational podcasts to captivating storytelling and in-depth interviews. This inclusivity caters to diverse interests and ensures there's something for everyone.
Apple Music Worldwide Expansion and Localization
Apple Music has rapidly expanded its availability and is now accessible in numerous countries and regions worldwide. This global reach ensures that music lovers across the globe can enjoy the streaming experience.
Localization of content and regional exclusives: To cater to the diverse needs and preferences of different regions, Apple Music features localized content and regional exclusives. This localization adds a personal touch, making the music experience feel more relevant and meaningful to users worldwide.
Summary
Apple Music has undoubtedly revolutionized the music streaming experience through its integration with the Apple ecosystem. And comes with personalized recommendations, and exclusive content. As Apple continues to innovate, it's exciting to speculate on future updates and improvements. Whether it's enhanced AI technology, expanded content offerings, or further integration with other services, the future holds endless possibilities.
FAQs
Here are answers to some commonly asked questions and the answers:
How much does Apple Music cost?
There are different subscription plans available. This includes individual, family, and student options. Each of these plans comes with different pricing. Please visit the official website for the latest pricing information in your region.
Can I use Apple Music on non-Apple devices?
Yes, you can. You can access it via the app, available for Android devices and web browsers.
Does Apple Music offer a free trial?
Yes, there is a free trial period for new users. The duration of the free trial may vary based on the promotional offers available at the time of signup.
Can I listen to Apple Music without an internet connection?
Yes. You can download your songs, albums, and playlists for offline listening. You can enjoy your favorite music even without an internet connection.
Is it possible to share my subscription with my family?
Yes. There is an option for Family Sharing. And it allows up to six family members to share a single subscription, providing significant cost savings.
Can I transfer my existing music library to Apple Music?
Yes, it offers seamless integration that allows you to import and integrate your existing music library into the app, ensuring easy access to your favorite tracks.
Is Apple Music available in all countries?
It is available in numerous countries and regions worldwide. Please check the official website for the most up-to-date information on availability in your region.
What is the difference between Beats 1 radio and other radio stations?
Beats 1 Radio is a global 24/7 radio station curated by renowned DJs and artists, providing a mix of music, interviews, and cultural insights. Other radio stations on it cater to specific genres, moods, and themes, offering curated playlists and live broadcasts.
How often does Apple Music update its curated playlists?
It updates its curated playlists regularly, ensuring that users have access to fresh and relevant music. The frequency of updates may vary based on the playlists and the preferences of individual users.