A New Reality TV Show is about to begin, and a larger than life character for a dynamic new reality TV show is been sought for. This Reality TV Show will also be one of the Popular Reality Tv Shows In Australia.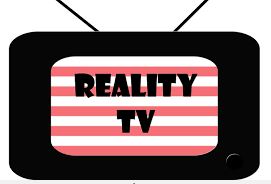 Requirements For The New Reality TV Show | Questions to Answer
Are you a sexy single over 20 years old?
Do you love to party?
Are you an introverted extrovert (ambivert)?
Are you a highly competitive person?
So, if you answer to the questions above is 'yes', then you may just be our guy.
Please Note: Applicants for this role on the New Reality TV show must be Extremely attractive. Keyword "Extremely Attractive"
Half World Productions is a newly formed TV production joint venture between sports, media, and entertainment leader NEG and Ephany Creative, which is a full service, digital content creator.
This new venture of the reality TV show will see NEG add their marketing and sales operation, distribution and branding expertise and also unique assets. This will also go on television, music, and also sport.
About NEG
NEG is a globally operating, media, entertainment, sports and also a literary agency. NEG specializes in, commercial marketing and endorsements, talent representation, media production, brand strategy, packaging and distribution, and also activation and licensing.
About EPHANY
Ephany Creation is a full-service video production company. It is housed in an old firehouse that is perched on the water on the eastern shore of the San Francisco Bay. The company has worked with some of the world's largest companies, creating engaging cinematic content that not only excites but also inspires.
Payment: $400 per day
Male Supporting Role
Ethnicity: White / Caucasian
Language(s): English
Males, between the ages of 18 to 27 from Australia
Apply now
You can also subscribe with us to get daily updates on your favorite Reality TV Shows and any future auditions you may ba interested in directly in your mail box!