Face Of The Globe is an exciting and fun Global Beauty Pageant that is being held in London and also a big theme park in Paris in March 2017.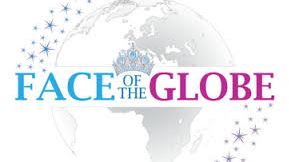 Face Of The Globe brings together girls of all ages from 5 years upwards (There is NO upper age limit!). They will also be NO swimwear round, NO size or height restrictions, and NO restrictions on married women and also mothers!
The Face Of the Globe competition is currently looking for applicants from all over Albania that will represent their country in the Grand Finals competitions, and applications are open NOW!
Sponsorship fees are inclusive of Hotels, Selected Meals, Shows, Parties, Paris Theme Park tickets AND MORE….!
Face Of The Globe pageants unlike most international pageants, will welcome friends, partners and also family members to join you on the trip to the Grand Finals competitions Of Face Of The Globe 2017 in a Paris theme park. They will also be plenty of free time that is given to you to enjoy the exciting experiences together. You will also have the chance of making many new and amazing friends from all over the World!
Completing an application form is FREE if you want to enter yourself or your daughter for consideration to represent Albania. You will receive a notification within 7 days if your entry application has been successful!
Good Luck to all applicants!
Also, as part of the requirements for Face Of The Globe, all minors must be accompanied by a guardian or parent.
International Beauty Pageant
This is for Females, between the ages of 5 to 99 from any regions in any country.
A minimum Modeling experience: a beginner or if you are just starting out.
Apply now
Also, subscribe with us to get daily updates of your favorite Reality TV Shows directly in your mail box!