Easter is a Christian holiday celebrated around the world, but different countries have their own unique traditions. In this blog post, we will explore some of the Easter traditions from around the world.
Easter Traditions Around the World
Easter 2023 will be on April 9th, 2023. These are some of the Easter traditions around the world, for some countries:
United States
In the United States, Easter is typically celebrated with egg hunts. This is where children search for colorful eggs filled with candy or small toys. Many families also attend church services on Easter Sunday.
United Kingdom
In the UK, hot cross buns are a popular Easter treat. These spiced buns are marked with a cross on the top and are traditionally eaten on Good Friday. Additionally, some parts of the UK hold Morris dancing events on Easter Monday.
Australia
In Australia, Easter falls during autumn, so the weather is usually mild. Many families go camping or have picnics over the long Easter weekend. Additionally, the Royal Easter Show is held in Sydney, which includes carnival rides, animal exhibits, and other attractions.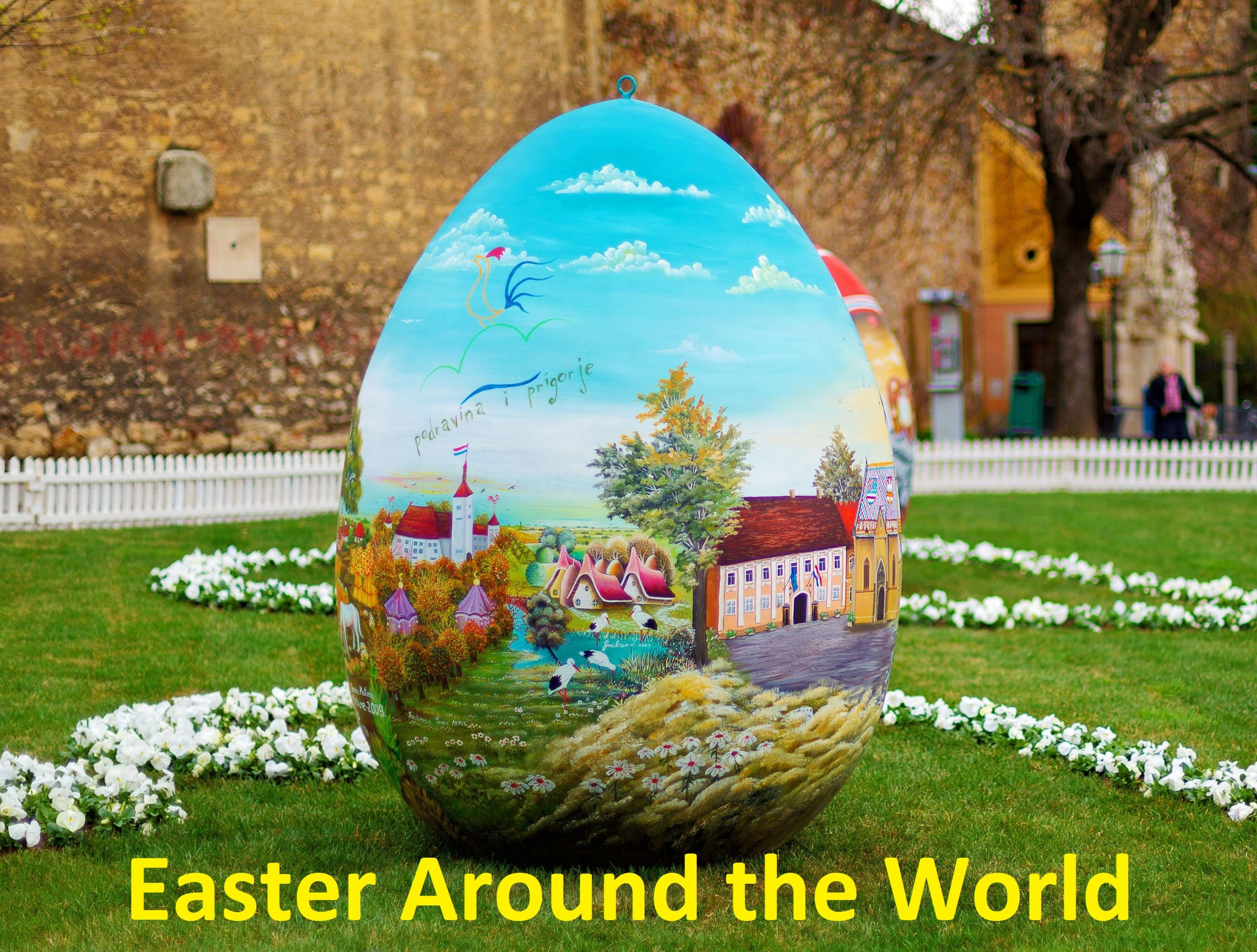 Sweden
In Sweden, children dress up as witches on Easter Sunday and go door-to-door asking for candy. This tradition dates back to a time when people believed that witches would fly to a mountain in Germany on Easter to meet the devil.
Mexico
In Mexico, the week leading up to Easter is called Holy Week or Semana Santa. Lots of people attend church services and also participate in processions throughout the week. On Easter Sunday, families often have large feasts and celebrations.
Greece
In Greece, Easter is considered the most important holiday of the year. Many people fast for 40 days leading up to Easter Sunday. On Easter Saturday, a midnight service is held, and people light candles and bring them home to bless their homes.
Poland
In Poland, Easter is celebrated with a variety of traditions, including the blessing of Easter baskets filled with food. Additionally, many people participate in the tradition of Smigus-Dyngus, where people playfully splash each other with water on Easter Monday.
These are just a few of the many Easter traditions celebrated around the world. Each country has its own unique way of honoring this holiday, but they all share a common theme of renewal and rebirth.