Australia's Cheapest Weddings Channel 7 will be coming on soon. This TV show will be fun and exciting, and will also be one of the Popular Reality Tv Shows In Australia.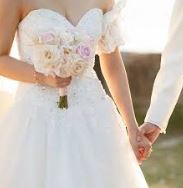 Will you getting married between November 2016 to April 2017? Are you planning your dream wedding day with a very small budget?
If your answer is YES to the above questions, then we'll want to hear from you! Channel 7 are casting for couples that will feature in the new heart warming TV Shows "Australia's Cheapest Weddings".
We are in search for couples from all over Australia, with plenty love but little cash!
Apply with a few lines about your set budget, the date of your wedding, where you are from, where you met and also what you have planned for your dream day!
Requirements – Australia's Cheapest Weddings Channel 7
 Bride and Groom
 Any gender, aged between 18 to 99 and also from Australia
Apply now
Applications close: 30 September 2016