Apple Music subscription has three tiers: Individual, Family, and Student Plans. Apple Music was launched by Apple in 2015. It is a popular music streaming service that offers millions of songs, exclusive content, and personalized recommendations. It provides users with the opportunity to explore a vast library of music across various genres and discover new artists.
Understanding the pricing options for Apple Music is crucial for users to make informed decisions about their subscription plans. This comprehensive guide aims to shed light on the different subscription tiers, pricing details, special offers, and additional considerations to help users customize their music streaming experience while maximizing the value.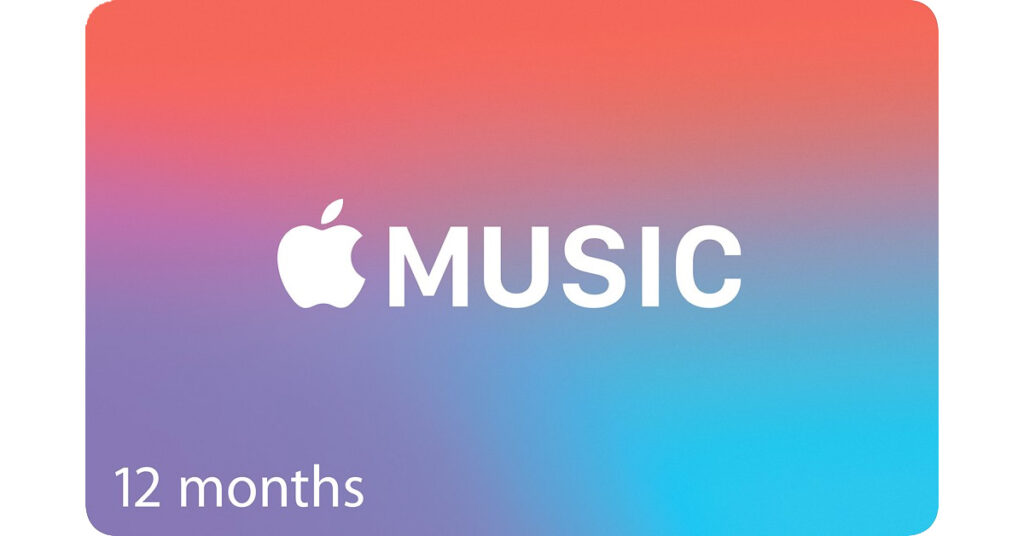 Apple Music Subscription Tiers
Apple Music offers three distinct subscription tiers tailored to different users' needs.
A. Individual Plan
Features and benefits: The Individual Plan allows a single user to access all Apple Music features, including ad-free streaming, unlimited skips, and the ability to download songs for offline listening. Moreover, users can enjoy Apple Music's vast collection of exclusive content, such as artist collaborations and live events.
Monthly pricing details: The Individual Plan is available for $9.99 per month, offering great value for those seeking a personalized music experience without sharing it with others.
B. Family Plan
Features and benefits: The Family Plan caters to households or groups of up to six people, giving each member unlimited access to Apple Music's extensive catalog. Additionally, with Family Sharing enabled, family members can share other Apple services and content, maximizing value.
Monthly pricing details: For just $14.99 per month, the Family Plan ensures that everyone gets their own personalized music experience while enjoying substantial cost savings compared to individual subscriptions.
C. Student Plan
Eligibility and verification process: The Student Plan is designed specifically for students enrolled in degree-granting colleges or universities. To verify eligibility, students need to provide documentation or use a verification service like UNiDAYS in supported countries.
Monthly pricing details: At an affordable rate of $4.99 per month, the Student Plan offers full access to Apple Music's impressive features, allowing students to focus on their studies while enjoying their favorite music.
Read Also: YouTube Music – How YouTube Music Recommends Music to You
Special Offers and Discounts
Apple Music provides various special offers and discounts to enhance the affordability and accessibility of the service.
A. Free trial period
Duration and availability: New users can enjoy a generous three-month free trial period to explore all the features and benefits of Apple Music. This trial period is available to customers worldwide.
Access to full Apple Music features: During the free trial, users have access to the complete functionality of Apple Music, including personalization features and exclusive content. This allows them to fully experience the service before committing to a paid subscription.
B. Discounted plans for specific groups
Military and veteran discounts: As a token of appreciation for their service, Apple offers a discounted Individual Plan to active military personnel and veterans. This allows them to enjoy the same music experience at a reduced cost.
Bundled package offers In certain cases: Apple Music may be included as part of a bundled package, such as the Apple One subscription plan. Users can explore such bundled offers for potential cost savings and access to multiple services.
Read Also: Apple Music – Revolutionizing Music Streaming
Additional Pricing Considerations
While Apple Music strives to offer consistent pricing and availability worldwide, certain considerations should be taken into account.
A. Regional variations
Price differences based on location: Due to factors like exchange rates and regional market dynamics, Apple Music subscription prices may vary slightly in different countries. Users should check the pricing details specific to their region for accurate cost information.
Availability of certain plans: Although Individual and Family Plans are widely available, it's important to note that the Student Plan may not be available in all countries. Users should verify the availability of the Student Plan in their respective regions.
B. Additional charges and taxes
Applicable fees and taxes: In certain regions, additional charges or taxes may be applicable to Apple Music subscriptions. These charges, if any, will be clearly displayed during the subscription process, ensuring transparency in billing.
Clarification on billing details: Users should carefully review their billing details, including the frequency and method of payments, to ensure a smooth and hassle-free experience with Apple Music.
Read Also: Tubidy Mp3 Download – Tubidy Mobi
Customizing and Managing Apple Music Subscription
To provide a seamless user experience, Apple Music offers various options for users to customize and manage their subscriptions.
A. Account settings and options
Changing subscription tiers: Users have the flexibility to switch between subscription tiers as per their changing needs. Whether upgrading to the Family Plan or downgrading to the Individual Plan, users can easily adjust their subscription tier within the Apple Music settings.
Updating payment information: Apple Music allows users to update their payment information conveniently. Whether it's updating credit card details or switching to a different payment method, users can manage their payment preferences effortlessly.
B. Canceling or pausing subscriptions
Process and implications: Canceling or pausing an Apple Music subscription is a straightforward process. By accessing the account settings, users can choose to cancel their subscription or temporarily suspend it. It's important to note that canceling a subscription will result in the loss of access to Apple Music's full features.
Temporary suspension options: For users who want to take a break from their Apple Music subscription without losing their playlists and preferences, the option to temporarily suspend the subscription is available. This allows users to seamlessly resume their music experience whenever they decide to reactivate their subscription.
Exclusive Content and Features
Apple Music offers exclusive content and features to enhance the overall music streaming experience.
A. Apple Music original content
Exclusive artist collaborations: Apple Music encompasses an extensive library of exclusive music collaborations and performances from renowned artists. Users can access these special creations, gaining a unique perspective on their favorite musicians.
Access to live events and concerts: Through Apple Music, users have the opportunity to stream live events and concerts, bringing the euphoria of live performance directly to their devices. This exclusive access enables music enthusiasts to stay connected with their favorite artists in a truly immersive way.
B. Tailored recommendations and personalized playlists
Algorithmic curation: Apple Music employs advanced algorithms to analyze users' listening habits, preferences, and history to provide them with personalized recommendations. This data-driven approach ensures that users constantly discover new artists and songs tailored to their musical tastes.
Human-curated content: In addition to algorithmic curation, Apple Music boasts a team of expert music curators who handpick songs and create playlists catering to various moods, genres, and themes. This blend of human expertise and technological intelligence delivers a well-rounded and personalized music streaming experience.
Read Also: Spotify Premium – How to Cancel Spotify Premium
Frequently Asked Questions (FAQs)
To address common queries, here are answers to some frequently asked questions related to Apple Music subscriptions:
A. How can I change my Apple Music plan? Within the Apple Music settings, users can easily transition between the available subscription tiers, ensuring flexibility to adapt to their evolving needs and preferences.
B. Can I share my Apple Music subscription with family members? Absolutely! Apple Music's Family Plan enables up to six family members to share a single subscription, providing each member with their own personalized music experience while promoting cost savings.
C. What happens to my downloaded music if I cancel my subscription? If a user cancels their Apple Music subscription, the downloaded music will no longer be accessible. However, users can consider saving their favorite songs via the iTunes Store for permanent ownership.
D. How can I take advantage of discounts as a student or military personnel? Students can benefit from the discounted Student Plan by verifying their eligibility using appropriate documentation or verification services. Likewise, military personnel and veterans can enjoy reduced pricing by availing themselves of the specially discounted Individual Plan.
E. Are there any hidden fees associated with Apple Music? No, Apple Music strives for transparency in its pricing structure. Any applicable fees or taxes, if present, will be clearly communicated during the subscription process.
F. Is it possible to listen to Apple Music offline? Yes, Apple Music allows users to download their favorite songs, albums, and playlists for offline listening. This feature comes in handy when users want to enjoy music even without an internet connection.
Summary
Apple Music offers three main subscription tiers: Individual, Family, and Student Plans. The Individual Plan, priced at $9.99 per month, caters to individual users seeking a personalized music experience. The Family Plan, available for $14.99 per month, allows up to six family members to enjoy Apple Music collectively. The Student Plan, priced at $4.99 per month, provides affordable access for students.
Apple Music not only offers an extensive music library but also provides exclusive content, such as artist collaborations and live events. Personalized recommendations and handcrafted playlists enhance the overall music discovery experience. Apple Music's offline listening feature enables users to enjoy their favorite music anytime, anywhere.
With its impressive collection, exclusive content, and personalized recommendations, Apple Music offers a compelling and immersive music streaming experience worth exploring. So, dive in and enjoy the harmonious journey of Apple Music!