America's Got Talent winner 2016 is Grace VanderWaal by the America's Got Talent judges. America's Got Talent live finale results was aired last night Wednesday on NBC.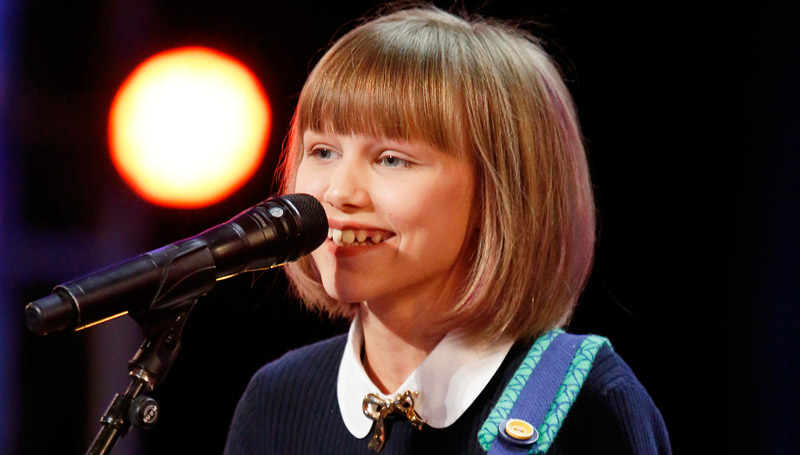 Miss VanderWaal, a 12-year-old singer from Stuffern, New York, won the America's Got Talent's season 11 grand prize of $1 million and the chance to headline a show at Planet Hollywood in Las Vegas from October 27-29, which will be based on home viewer votes cast following Tuesday night's live performance episode, that featured America's Got Talent Top 10 finalists each performing once.
America's Got Talent winner 2016 Miss Grace VanderWaal is the seventh vocalist to win America's Got Talent vote in the 11th seasons of the Reality TV Show on air. Young Miss Grace broke down into tears of joy as confetti fell from the ceiling, and one of the America's Got Talent judges Howie Mandel told Grace she's a "shooting star" who deserved to be America's Got Talent Winner. America's Got talent is also on the popular Reality TV Shows In The United States, and has launched lots of artist into limelight.
Grace explained… "It feels like I am a famous person or something. I'm not, don't worry. I was always afraid that I was not a good singer. This entire experience has been amazing. It has changed my life forever, I think," the young explained in a video that played before America's Got Talent host Nick Cannon announced her victory.
Nick Cannon also opened up that it was the closest vote in the history of America's Got Talent, as less than one percent of America's vote divided all of the Top 3.
The Clairvoyants, who are a mind-reading act ages 28 and 29 from Vienna, Austria, got to finish second in the eleventh season of the popular Reality TV show on Wednesday night's finale.
Subscribe with us to get daily updates in your mailbox.