Did you know that HBO Max is the next big thing in the streaming world? Leaving behind its well-established reputation as HBO? Get ready to dive into the fascinating story behind HBO's transition to HBO Max or Max!
HBO, a renowned cable channel, underwent a significant transformation to become HBO Max, a modern streaming service. This article aims to shed light on the reasons behind this change and its implications.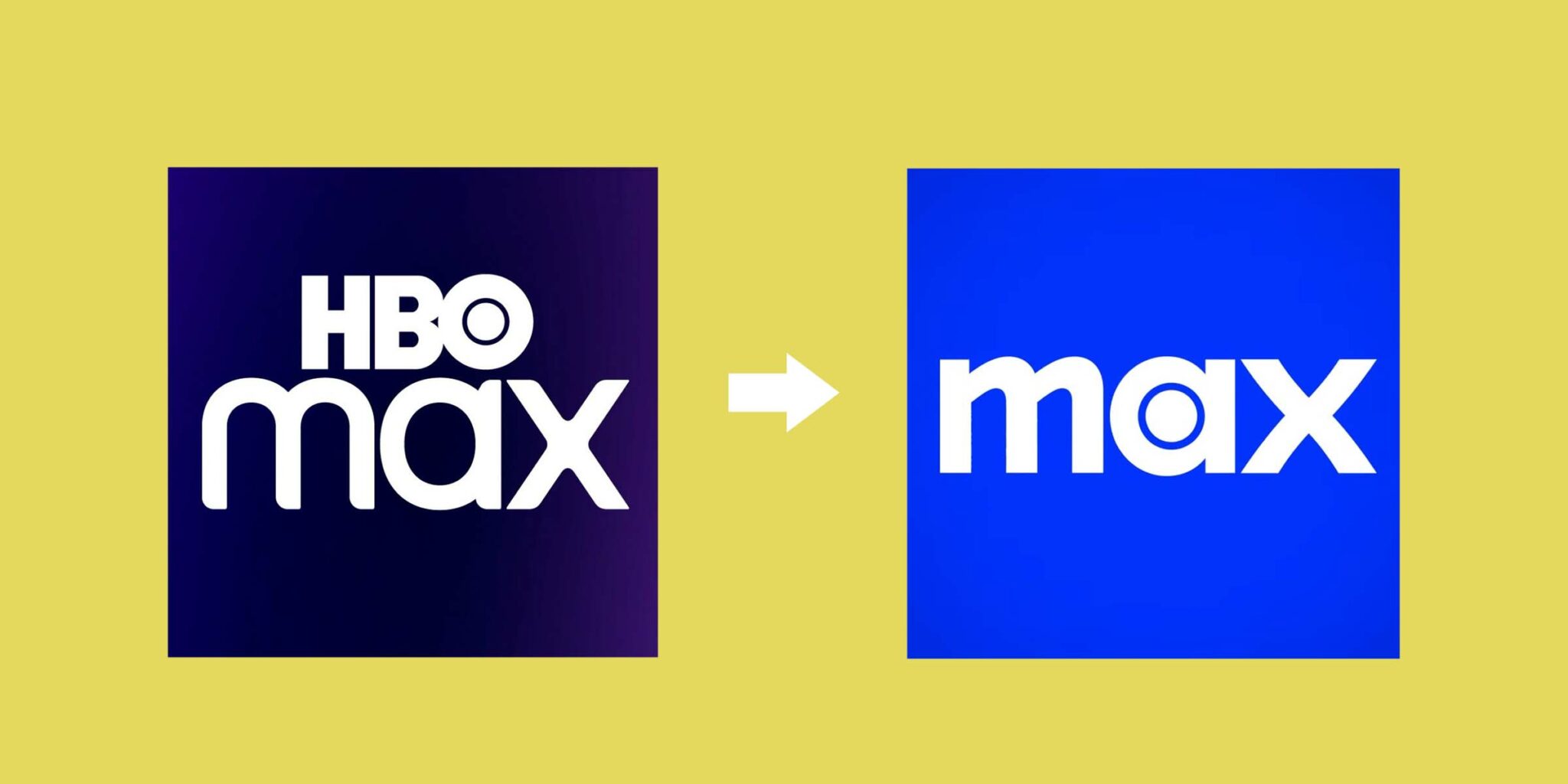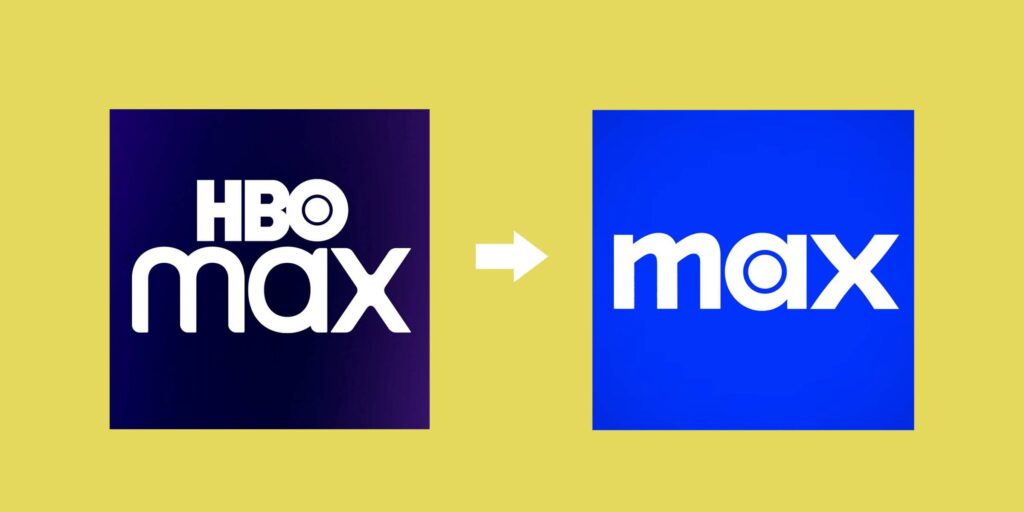 The Evolution of HBO
HBO has come a long way from being a conventional cable channel to embracing the era of streaming. It was founded in 1972 and initially focused on airing movies via cable distribution.
The rise of streaming platforms has revolutionized the entertainment industry, prompting HBO to adapt to the changing times. It recognized the need to provide content in a way that aligned with viewers' evolving preferences. Early steps such as HBO Go and HBO Now were introduced to cater to the digital transformation. Allowing subscribers to access HBO content on demand, irrespective of their cable subscription.
READ ALSO: How much is HBO Max?
Why did HBO Change to Max: The Motivations Behind HBO's Change to Max
Why did HBO change to Max? HBO's decision to rebrand as Max was motivated by a desire to emphasize the breadth of content available on their platform. According to JB Perrette, Warner Bros. Discovery's head of streaming, the change to Max reflects their goal of providing something for everyone in a household.
Max offers a wider variety of genres beyond traditional HBO programming, including true crime, reality, food, comedy, and more. The rebranding aims to position Max as a service that caters to diverse interests and delivers a satisfying streaming experience.
By combining the iconic programming of HBO Max with an expanded library, Max aims to offer a comprehensive selection of content to subscribers. This includes not only HBO Max's original content and TV series but also a deeper range of genres and programming.
The price for HBO Max subscriptions is expected to remain the same. Ensuring that subscribers can access this extensive content library without any additional financial burden.
Existing HBO Max subscribers will have access to the new Max platform. The HBO Max app will either update automatically to Max or prompt users to download the new app after the transition. Additionally, cable and satellite TV subscribers who receive HBO Max through their provider may also have access to Max at no extra cost.
Meanwhile, Discovery+ will continue as a separate and standalone streaming service, separate from the Max platform. Discovery+ subscribers will not receive free access to Max, as HBO Max subscribers will. Initially, there were discussions about potentially discontinuing Discovery+ once the combined platform launched, but those plans have since been abandoned.
READ ALSO: How to Cancel HBO Max (Free Trial and Subscription)
Why Did HBO change to Max? Some Key Reasons Behind this Change:
HBO's decision to rebrand as Max was driven by several key reasons. Some of the significant factors behind why did HBO change to Max include:
Expanded Content Library: By merging HBO Max and Discovery Plus, the rebranded Max platform aims to offer a larger and more diverse content library. This combination brings together HBO's premium original programming, Warner Bros. movies, DC Comics content, and Max Originals. Alongside popular programming from Discovery channels like Discovery Channel, HGTV, Food Network, TLC, and ID.
The goal is to provide subscribers with a wider range of options and cater to various interests and age groups.
Enhanced User Experience: The rebranding to Max also includes a revamp of the user interface and user experience. Warner Bros. Discovery aims to improve the platform's design, navigation, and overall functionality to enhance the viewing experience for users.
The new Max platform is expected to offer a more seamless and user-friendly interface. Making it easier for subscribers to discover and enjoy their favorite content.
Positioning as a Comprehensive Streaming Service: HBO Max's shift to Max is designed to position the platform as a one-stop destination for streaming entertainment. The combination of HBO's prestigious original programming with Discovery's vast library of content allows Max to offer a comprehensive range of genres. Including dramas, reality shows, true crime, documentaries, and more.
By broadening its offerings, Max aims to attract a wider audience and capture a larger market share in the streaming industry.
Competitive Landscape: The rebranding reflects HBO Max's response to the rapidly evolving streaming landscape. And also the need to stay competitive with other streaming platforms.
With the rise of streaming giants like Netflix, Amazon Prime Video, and Disney+. HBO Max's shift to Max allows the platform to strengthen its position in the market. And stand out among its competitors by presenting a more expansive and diverse content selection.
Overall, HBO's decision to change to Max is driven by the desire to offer a more extensive content library. Enhance the user experience, and establish itself as a comprehensive streaming service. And also remain competitive in the evolving streaming industry. These changes to the streaming platform answer the question of why did HBO change to Max?
What is the difference between HBO and HBO Max?
HBO Max offers everything that HBO provides, and more. It has a broader content library, expanded availability, additional payment options, and exclusive original content. So why did HBO change to Max?
HBO Max is designed to offer a more comprehensive and diverse streaming experience compared to HBO alone. But there are some key differences between the two. Here is a breakdown of the distinctions:
Content Library: HBO Max includes all the content available on HBO, such as series, documentaries, and movies. However, HBO Max goes beyond HBO's offerings and features additional content from various Warner properties, including Cartoon Network, Adult Swim, TCM, and DC. HBO Max also offers exclusive original content not available on HBO.
Availability: HBO Max is more widely accessible compared to HBO. While HBO can be accessed through limited streaming devices and web browsers. HBO Max is available on most streaming devices, such as Roku, Fire TV, and Apple TV, as well as through web browsers. HBO Max has expanded its availability to patch up initial limitations.
Pricing: The pricing for HBO and HBO Max is the same for the basic plans. Both services offer an ad-free option at $14.99 per month. However, HBO Max also offers an ad-supported plan priced at $9.99 per month. Additionally, HBO Max provides the flexibility of yearly plans.
Catalog: HBO Max has a more extensive content catalog compared to HBO. HBO Max not only includes HBO's entire catalog of series, documentaries, and movies. But it also offers HBO Max Originals, content from Warner properties like Cartoon Network, Adult Swim, TCM, and DC, as well as day-and-date streaming of new Warner Brothers movies. With over 10,000 hours of content, HBO Max provides a significantly larger selection compared to HBO's approximately 4,000 hours.
READ ALSO: How to Start a Podcast on Spotify
HBO Max
HBO Max emerged as a game-changer upon its launch in May 2020, HBO Max is a premium streaming service that offers an extensive range of content. It combines all of HBO's programming with additional TV shows, blockbuster movies, and exclusive Max Originals.
With HBO Max, you can access award-winning HBO series, a vast catalog of movies, and a variety of genres like comedy, drama, reality, lifestyle, food, true crime, and more.
HBO Max provides a seamless streaming experience and is available on various devices, including smartphones, tablets, smart TVs, and streaming devices. There is no separate app for HBO anymore, as HBO Max has become the streaming home for HBO content.
If you are already an HBO Max subscriber, your login information will continue to work on the updated Max platform, and there is no need to set up a new account. Your watchlist and viewing history from HBO Max will also transfer over to Max, allowing you to pick up right where you left off.
Overall, HBO Max provides a comprehensive streaming experience, giving you access to a wide range of content from HBO and other popular networks, alongside exclusive Max Originals. Whether you're a fan of HBO's award-winning shows or interested in exploring additional genres, HBO Max aims to cater to your streaming needs.
What Makes HBO Max Different from Previous HBO Services
HBO Max offers an elevated experience compared to its predecessors, HBO Go and HBO Now. It embraces an extensive library of content, including not only HBO originals but also content from WarnerMedia's vast portfolio, encompassing movies, series, and exclusive titles.
Unlike its predecessors, HBO Max is not limited to HBO's cable subscribers. It aims to attract a broader audience by providing standalone subscriptions to those who don't have a cable package.
This groundbreaking initiative enables HBO Max to tap into the rapidly growing market of streaming services, appealing to a larger demographic base.
READ ALSO: How to Create WhatsApp Link
The Extensive Content Library and Exclusive Partnerships
HBO Max boasts an impressive content library comprising thousands of movies and series, providing endless entertainment options.
Additionally, HBO Max has secured exclusive partnerships with prominent production houses and content creators, ensuring a steady flow of unique and compelling content, and setting it apart in the competitive streaming landscape.
Unique Features and User-Friendly Interface
HBO Max offers several unique features that set it apart. Here are some notable ones:
Extensive Content Library: HBO Max boasts an extensive catalog of content, including HBO originals, popular TV shows, blockbuster movies, documentary films, and classic titles. With over 10,000 hours of content available, subscribers have a vast range of options to choose from.
Warner Bros. Same-Day Premieres: One of the most exciting features of HBO Max is the inclusion of same-day premieres for Warner Bros. theatrical releases. This means that subscribers can watch highly anticipated movies, such as "Dune," "Matrix 4," or "The Suicide Squad," on the same day they hit theaters, without any additional charges.
Exclusive Max Originals: HBO Max offers a range of original series and movies produced exclusively for the platform. These Max Originals, such as "Mare of Easttown," "The Flight Attendant," and "Raised by Wolves," allow subscribers to enjoy unique, high-quality content not available on any other streaming service.
Personalized Recommendations: HBO Max utilizes advanced algorithms and user data to provide personalized recommendations based on a subscriber's viewing history and preferences. This feature helps users discover new shows and movies tailored to their interests.
Enhanced Viewing Experience: HBO Max offers a user-friendly interface with intuitive navigation, making it easy to find and browse content. The platform supports multiple user profiles, allowing each household member to have a personalized experience and recommendations. It also provides a "Continue Watching" feature, enabling users to pick up where they left off across different devices seamlessly.
Curated Collections: HBO Max features specially curated collections that cater to specific themes, genres, or moods. These collections make it easier for subscribers
Impact on Subscribers and Existing HBO Services
Existing HBO Now and HBO Go subscribers were seamlessly transitioned to HBO Max. Retaining their access to HBO's content while gaining access to all the exclusive content and features HBO Max offers. The transition process involved a simple upgrade to HBO Max. Ensuring a smooth and uninterrupted streaming experience for loyal HBO subscribers.
Benefits for Current HBO Subscribers
Current HBO subscribers stand to benefit greatly from the transition to HBO Max. They gain access to a significantly expanded content library that goes beyond HBO's offerings, providing more value for their subscription.
Furthermore, with HBO Max's user-friendly interface, personalized recommendations, and curated playlists, current HBO subscribers can discover new shows and movies that align with their interests, enhancing their overall streaming experience.
Packages and Pricing
HBO Max offers various subscription options to cater to different user preferences and budgets. Users can opt for standalone HBO Max subscriptions or choose bundles that incorporate other WarnerMedia properties, such as HBO Max with Hulu or HBO Max with traditional cable channels.
This flexible pricing structure allows subscribers the freedom to select the package that best suits their needs, thus widening the accessibility of HBO Max to a diverse range of viewers.
Challenges and Criticisms on Why Did HBO change to Max
Like any major undertaking, HBO Max faced its fair share of challenges upon its launch. Some users experienced technical difficulties, while others faced confusion regarding the transition from HBO Now and HBO Go to HBO Max. However, HBO Max swiftly addressed these initial challenges. By providing user-friendly guides, customer support, and regular updates to improve the user experience.
Addressing Privacy Concerns and Ensuring Data Security
In an age where data privacy is of paramount importance, HBO Max recognizes the need to address privacy concerns. It adheres to rigorous security protocols and implements measures to safeguard user data, fostering a trustworthy and safe streaming environment.
Conclusion
Why did HBO change to Max? In conclusion, HBO's transition to HBO Max represents a groundbreaking move in the streaming landscape. By adapting to streaming industry trends, conducting extensive market research, and acknowledging the financial opportunities, HBO successfully positioned HBO Max to provide an exceptional streaming experience.
From its rich history as a cable channel, HBO Max has emerged as the next chapter in HBO's journey. Catering to a broader audience and embracing the ever-changing preferences of viewers in an increasingly digital era.
FAQs
What is the difference between HBO and HBO Max?
HBO Max is an expansion of the HBO brand. Offering not only the existing HBO content but also a wider range of shows and movies from WarnerMedia's extensive content library.
How can one access HBO Max?
HBO Max can be accessed through various devices such as smartphones, tablets, smart TVs, and web browsers. Users can download the HBO Max app or log in via their cable provider.
Will HBO Max replace HBO in the future?
As of now, there are no plans to replace HBO with HBO Max. Both platforms coexist, with HBO Max offering a more extensive content library in addition to HBO's existing programming.
Can I use my HBO subscription to access HBO Max?
Yes, HBO subscribers can access HBO Max at no additional cost. HBO Max is included as part of the HBO subscription package.
What exclusive content does HBO Max offer?
HBO Max offers a range of exclusive content, including Max Originals such as "The Flight Attendant," "Raised by Wolves," and "Lovecraft Country." These shows and movies are only available on the HBO Max platform.