Australian Survivor is one of the reality Tv shows in Australia, which is based on the popular international Survivor format.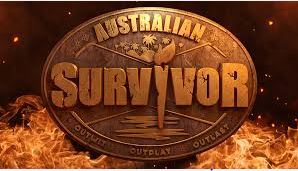 Just like the basic premise of other international versions of the format, it focuses on a group of contestants who are marooned in an isolated location. They will have to provide food, water, fire, and also shelter for themselves.
The contestants also get to compete in challenges for rewards and also immunity from elimination. The contestants are eliminated from the TV game progressively by votes by their fellow contestants until just one remains and is given the title of "Sole Australian Survivor" and is also awarded the grand prize of A$500,000.
Australia Survivor first aired in 2002 on the Nine Network. Nine Network holds the Australian broadcast rights to the American edition, which is also one of the popular reality TV shows in the United States.
A celebrity edition was aired in 2006 on the Seven Network. Both versions of the series only lasted one season as a result of low ratings.
The Ten Network in November 2015 at its network upfront made an announcement that it would be reviving the series in 2016. Australian Survivor commenced airing on August 21, 2016.
Format Of The TV Show
The TV show follows the same format as the other editions of the show. The contestants are divided into two or three "tribes". They are taken to a remote and isolated location and are forced to live off the land with little supplies for a period of several weeks.
Frequent mental and physical challenges will be used to pit the teams against each other for rewards, like food or luxuries, or for even immunity". These will force the other tribe to attend "Tribal Council", where they get to vote one of their own players out of the game.
When about half the contestants are remaining, the tribes are joined together to make one single tribe. Competitions will now be on an individual basis, and winning immunity prevents that player from being voted out from the game TV show.
Some of the players that are voted out during this stage become the "Tribal Council Jury". When only two players remain, a "Final Tribal Council" is held where the remaining players get to plead their case to the members of the Jury as to why they should win the TV game.
The jury will then vote for which finalist should be given the award of the the title of "Sole Australian Survivor" and also be awarded the grand prize of A$500,000 (or an A$100,000 charity prize in the celebrity season)
Genre: Reality Competition
Presented By: Lincoln Howes (2002), Ian "Dicko" Dickson (2006), Jonathan LaPaglia (2016)
Created By: Charlie Parsons
Starring: List of Australia Survivor contestants
Country of Origin: Australia, Original Language: English
Executive Producer(s): Stephen Peters (2002), David Mason (2006), Stephen Tate (2016)
Production Company: Castaway Television (2002 – present), Endermol Shine Australia (2016 – present)
Original Network: Nine Network (2002), Seven Network (2006), and also Network Ten (2016)