Alt For Norge season 8 is also known as The Great Norway Adventure 8. This show is a Reality TV Show. Auditions for the TV Show is already ongoing Nationwide.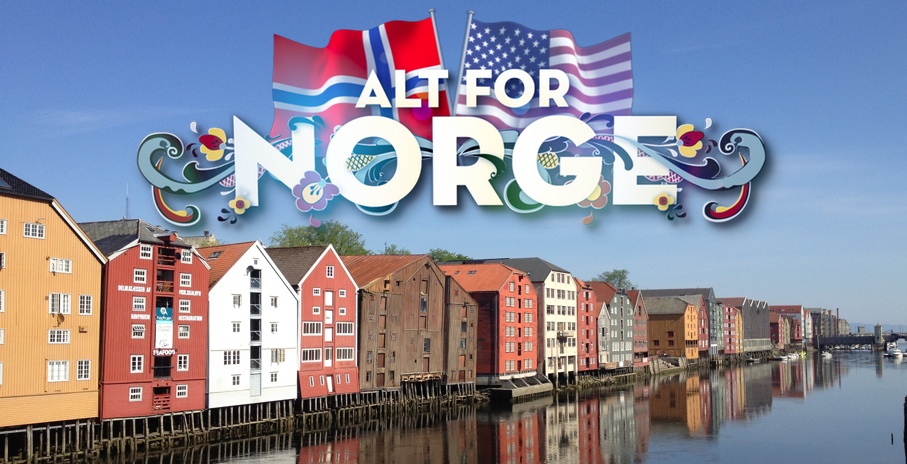 Alt For Norge season 8 is currently casting. If you are interested in reconnecting with your Norwegian roots, here is your opportunity to apply for the Norway's award winning TV Show.
The O'Connor Casting Company is presently casting nationwide for The Great Norway Adventure 2017 season 8. The TV Show is known in Norway as "Alt For Norge". This Reality TV Show is also a Norway's #1 Emmy Award Winning Reality TV Series.
Some of the previous Alt For Norge cast members say this is a once in a lifetime opportunity not to be missed. They've also had a total blast, some life changing experiences and also, some of these cast members have become Norwegian celebrities! It's been an amazing emotional and adventurous journey for all.
If you're looking for fun, if you're an outgoing and adventurous American with a Norwegian ancestry, (even a little bit is enough for you to qualify).
All applicants who are chosen will travel to Norway, to enable them compete in a good-nayured, exciting and also some extreme cultural challenges. These will also help them discover their rich and fascinating roots, while also trying to win a reunion with their long lost Norwegian relatives, and also a cash prize of $50,000.00
Alt For Norge Season 8 | Eligibility Requirements
The following are the basic requirements for application:
You must be a descendant of Norway (That is, you must have some Norwegian blood in your veins)
You must have also NEVER traveled to Norway (This is non-negotiable)
Applicants must be a U.S. Citizen
You must also be at least 18 years old by Feb. 13, 2017 (No age limit here)
Applicants must be able to travel to Norway and should also be available for 2-12 weeks for participation in the production of this amazing adventure that will be shot in Norway from late April to early July, 2017.
You must also be willing to have a criminal background check done on you.
The Application & Video Submission Deadline is December 1, 2016
Act and apply Fast! Early submissions of videos and application will receive immediate attention, and also give us ample time to get additional material from you that may be requested by the producers, i.e., more family history.
For more information click here
Appy Now